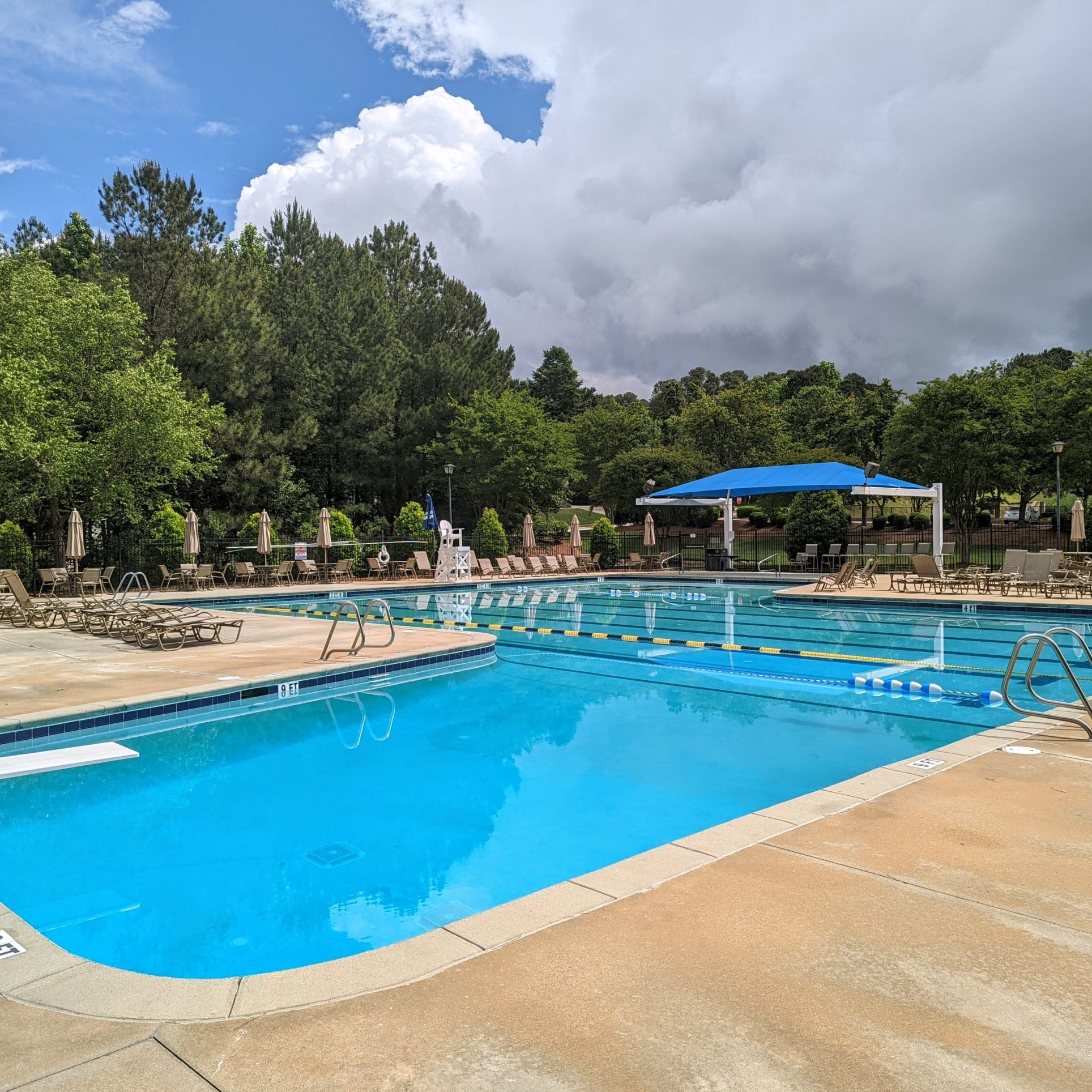 The clubhouse is located at 1101 Haywards Heath Lane, adjacent to the pool and tennis courts and near the intersection of Haywards Heath Lane and Blackburn Road. The clubhouse is used for community meetings, functions and social events and is available for rental by Haddon Hall residents. Contact Associa HRW for available dates.
Click here to download the Clubhouse Reservation Form
The pool is fully staffed by certified lifeguards during the busiest pool hours and is professionally maintained by a local pool management company.
The neighborhood swim team, the Haddon Hall Hammerheads, practices and holds their home swim meets at the Haddon Hall pool.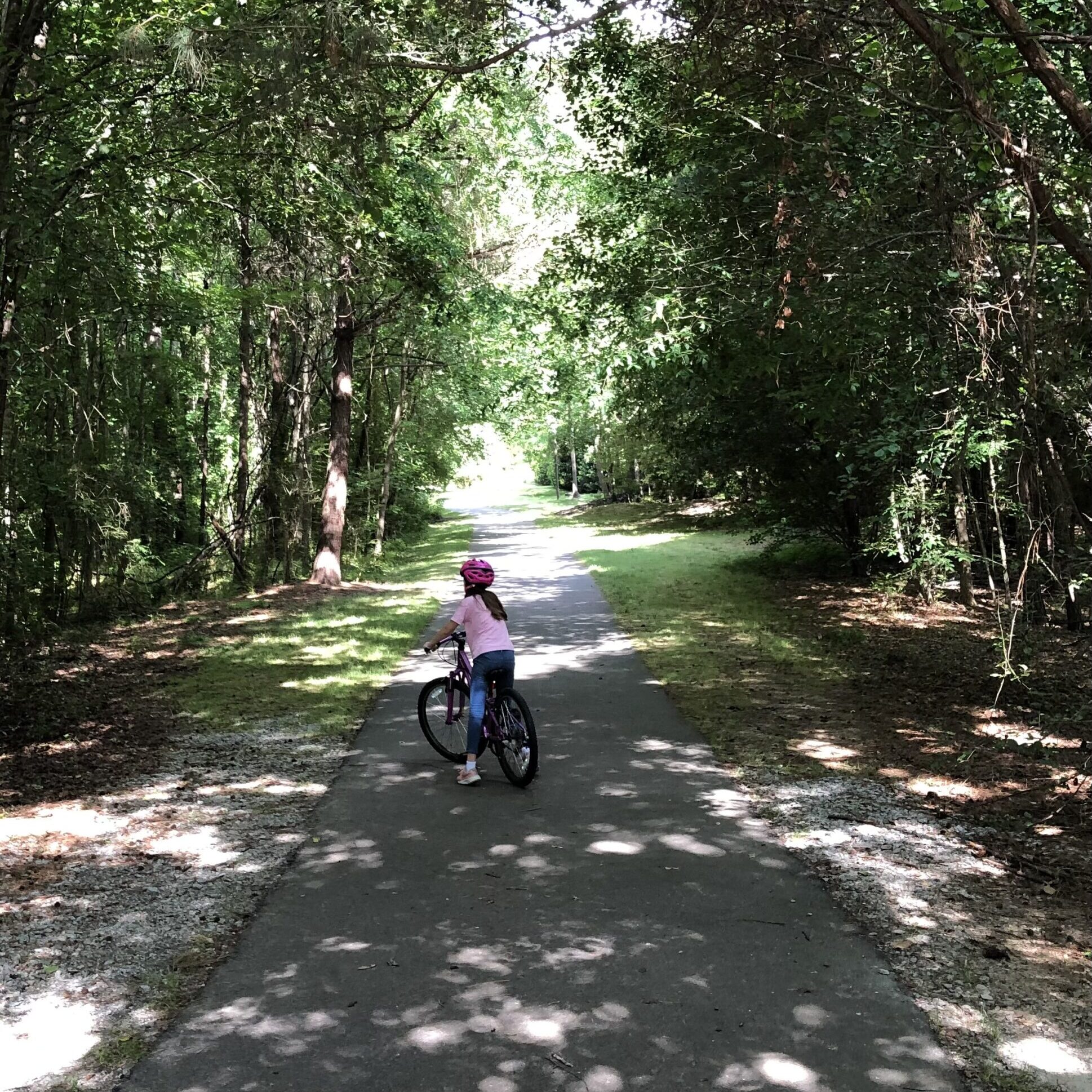 The walking trails that wind through wooded areas of Haddon Hall are maintained by the Town of Apex.
The community provides "doggie bags" at various spots along the path for the convenience of those who enjoy the path with their dogs, and as a courtesy of those who enjoy the path without their pets.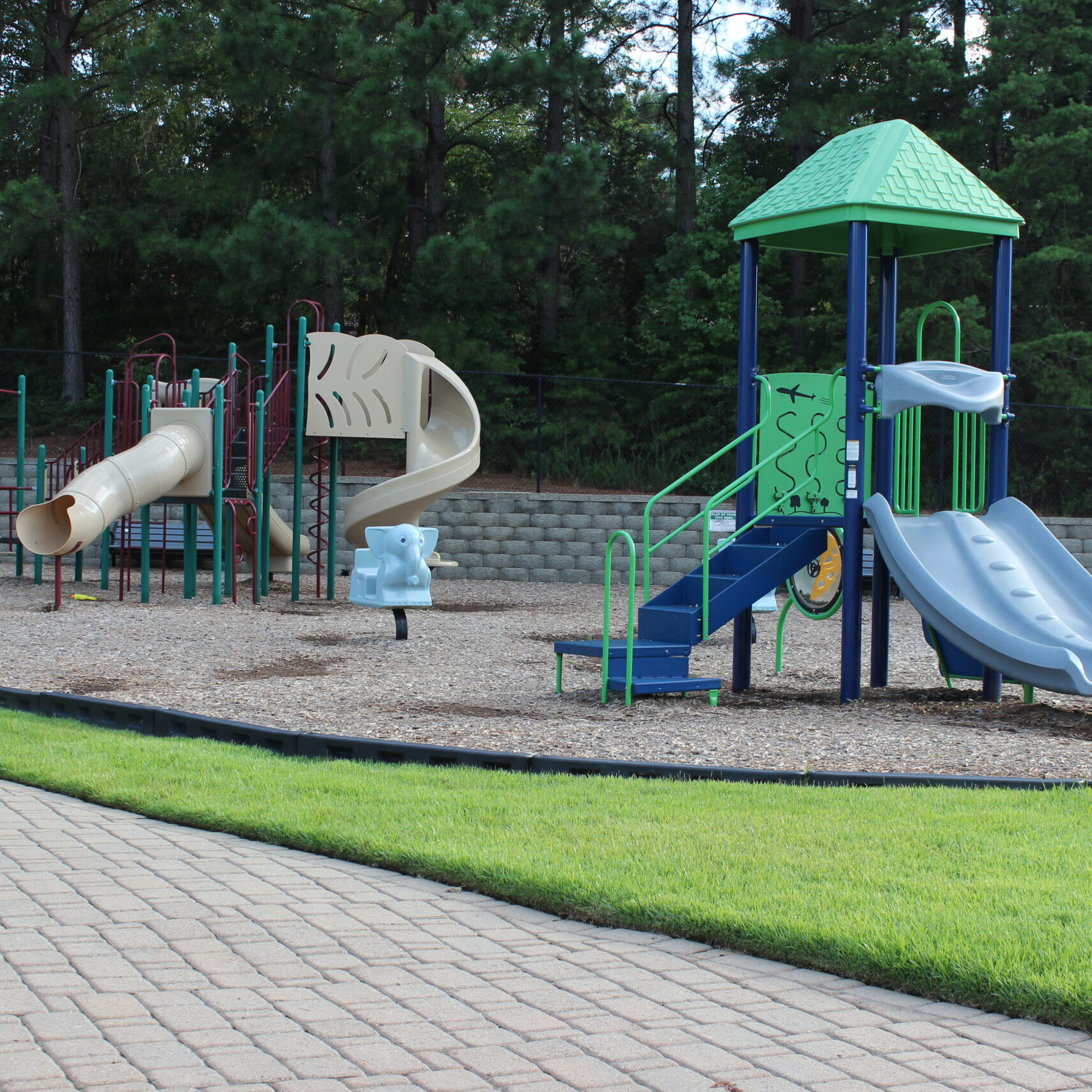 The playground, located behind the clubhouse and pool, includes a variety of swings, slides and climbing equipment for kids up to 12 years old. The playground is open for resident use from sunrise to dusk.
Tennis and Pickleball Courts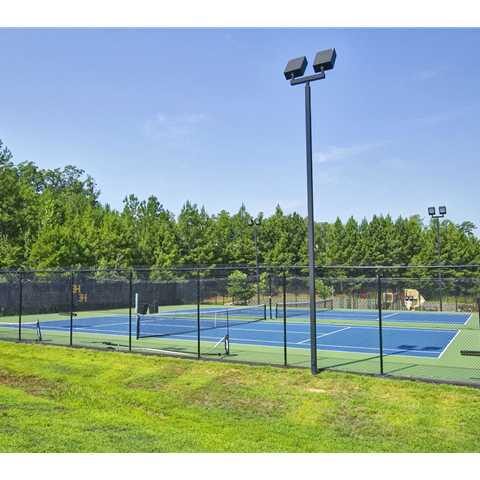 Haddon Hall has two lighted dual purpose tennis/pickleball courts available for residents and their guests. Residents can access the courts with their key fobs.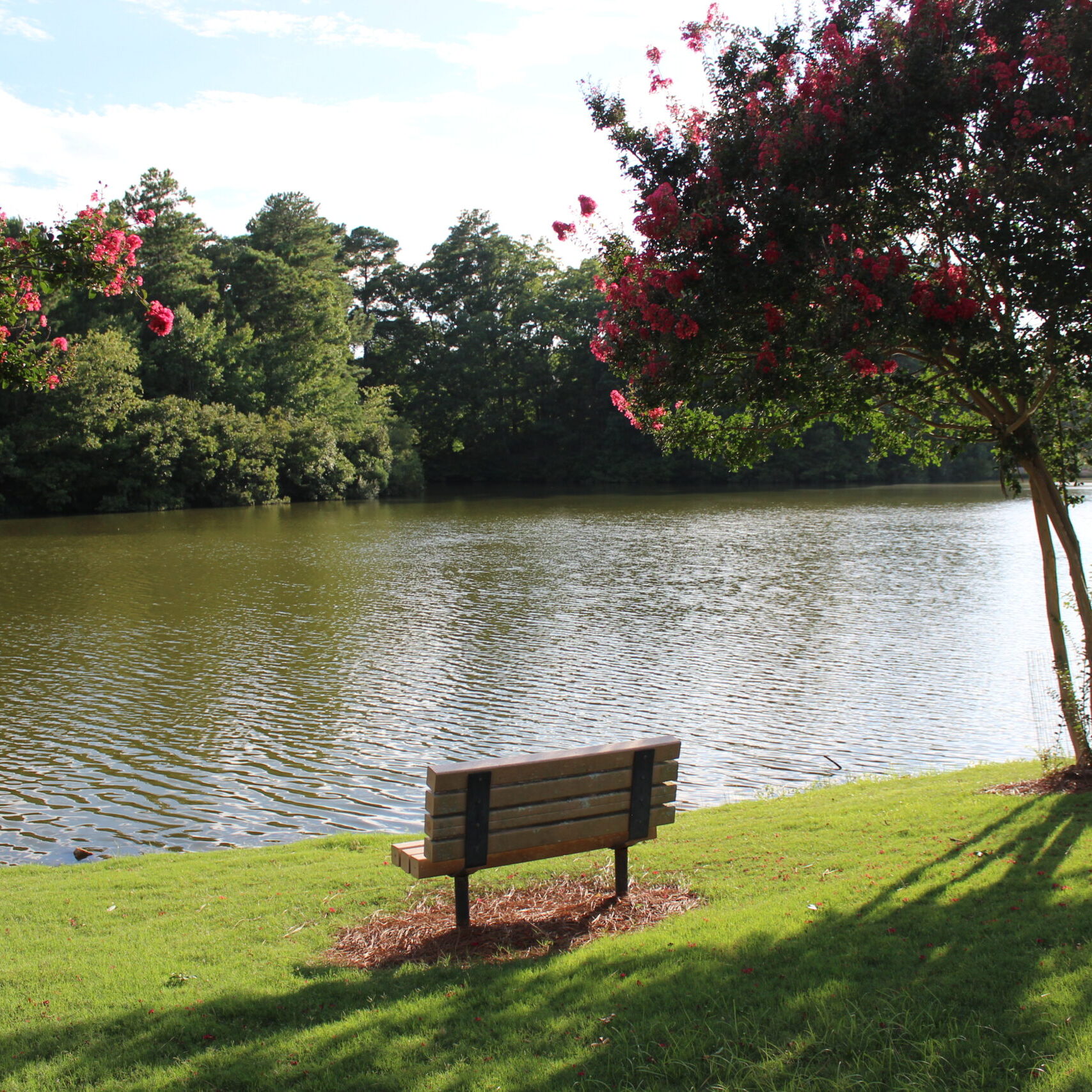 Haddon Hall's pond, with its path from Haywards Heath Lane to Apex Peakway, is a popular site for walking, jogging, biking, fishing or just counting the ducks.